AWANA Clubs
Igniting the curiosity of kids to learn about the people and events of the Bible
Wednesdays at 6:45 - 8:15PM from September 6th to April 24th
AWANA at Bethany Bible Church is where kids enjoy an evening of challenging team games, engaging handbook studies, captivating council time, and gratifying awards.
Register for AWANA
Enroll by registering online or joining us in-person to manually sign your kids up for AWANA. Children, 3 years through 6th grade, are invited to start attending any week of the AWANA year, from September to April. 
Walk-ins are always welcome but we recommend you preregister your child so we can prepare any accommodations that may be needed.
Connecting Kids with Christ
AWANA is an international non-denominational ministry that assists churches in reaching children with the Gospel of Jesus Christ by training them to serve Him.
At Bethany Bible Church, we are here to provide a safe and fun ministry with a single purpose – to win and grow kids for Christ!
Engaging Kids with Fun Activities
Our leaders instill Biblical principles through weekly themes, handbook studies, team games, and council time.
The fun doesn't end there. Clubbers receive awards for completing sections in their handbooks and are given the opportunity to purchase prizes using "AWANA Bucks" earned throughout the year.
The AWANA season is capped off with an end-of-the-year awards ceremony, where clubbers and their families gather to celebrate the year's accomplishments.
Supporting Your Child as They Grow
Cubbies
3 – 4 Years Old
Introduces kids to God *guardian must stay on campus*
Sparks
Kindergarten – 2nd Grade 
Challenges kids to develop Godly habits
Truth & Training
3rd – 6th Grade 
Disciples kids through guided Biblical studies
Frequently Asked Questions
Do I have to attend Bethany Bible Church to enroll my kids in AWANA?
No! All kids are welcome to enroll in AWANA at Bethany Bible Church, whether their families attend our church or not.
What age does my child have to be to attend AWANA?
To best support your child, AWANA is separated into three age groups:
Cubbies: 3 and 4 Years Old
(We require at least one guardian remain on campus during AWANA. Cubbies must also be potty-trained.)
Sparks: Kindergarten – 2nd Grade
Truth & Training: 3rd – 6th Grade
Learn more about AWANA by reading our Parent Handbook. 
Do I have to stay in the church building during AWANA?
Only parents of Cubbies are required to stay on campus.
How much does AWANA cost?
The cost of AWANA varies, depending on your child's age and progress in the program. The estimated cost per child is:
Cubbies: $25 each year (includes handbook, vest, and awards) $8 bag (optional)
Sparks: $15 per handbook (max once per year) $20 Vest (one time fee) $10 bag (optional)
Truth & Training: $15 per handbook (max once per year) $25 t-shirt (one time fee) $20 bag (optional)
Costs are subject to change without notice. Should your family be experiencing financial hardship, please let us know so we can help.
AWANA has already started, is it too late to enroll?
No! We gladly accept enrollment and transfers from other AWANA programs anytime from September to April.
Should your child have other obligations and is unable to attend AWANA one or more weeks out of the year, we still welcome them to be apart of our clubs.
What else does Bethany Bible Church offer on Wednesday nights?
Although AWANA is limited to 3 years old through 6th grade, Wednesday evenings at Bethany Bible Church offer something for everyone:
Nursery: 0 – 3 Years Old
AWANA: 3 Years Old – 6th Grade
Fuse Teens: 7th – 12th Grade (6:30PM | Youth Room)
Adults: Bible in Action (7PM | Topical Bible studies in the auditorium)
How do you keep my children safe?
The security and protection of your child is of utmost importance to us at Bethany Bible Church. Planning Center Check-ins is the secure check-in system we use for AWANA. This system expedites the check-in process and allows us to partner with you in keeping your child safe.
Checking in is simple and will only take a minute. If you have never checked in your child at BBC before, you will need to visit the check-in table with an attendant. They will input your information (name, phone number, etc.) and get your child checked in the for the first time.
Once your information is in our system, you can simply use your 10 digit phone number to check-in at a self-serve station each week upon arrival. Or, for even quicker check-in, download the Church Center Mobile App from the App Store or Google Play Store to check-in using your phone. Then, upon arrival, simply scan the QR code at a self-serve station.
• Keep you security sticker with you. It is needed to pick up your child.
• Please notify us of any allergies your children may have. This will go on their name tag to help our staff be aware of your child's needs.
My child has an allergy or other special need, how is that handled?
During registration, please be sure to note any allergies or special accommodations you would like us to be aware of. This information will then be printed on your child's security tag and noted in their leader's handbooks.
What if my child does not finish their handbook?
At Bethany Bible Church, we encourage all kids to complete their handbooks each year. However, we recognize that each child will go at their own pace.
Clubbers who do not finish their handbook will start where they left off the previous year. If your child is transferring in from another AWANA program, we can resume their current progress.
Steps to Becoming an AWANA Volunteer
Step One: Learn About AWANA
We are always on the search for enthusiastic leaders who want to make a difference in our clubbers lives. We are always on the look out for:
Leaders and Helpers –
Guide clubbers through the night's activities
Game Time Instructors –
Lead clubbers through exciting games
AWANA Store Donors –
Support the program by donating toys or funds
Step Two: Take Our Child Safety Course
Next, enroll in our Child Safety Course. This hour long course provides basic training and outlines our policies and procedures for working in children's ministry at Bethany Bible Church.
If you have already taken our course, you do not need to take it again.
Step Three: Attend Our Annual Meeting
Attend our annual leader's meeting, which usually occurs one week prior to the start of the AWANA season. In this meeting, we'll cover what AWANA at Bethany looks like, our expectations for you as a volunteer, and then answer any questions you may have.
AWANA season already started?
Not a problem! We would still love for you to volunteer and invite you to speak with Renee Lorincz or Vicki England (or email awana@bethanybiblechurch.com) when you're ready to start serving.
2 Timothy 2:15
Do your best to present yourself to God as one approved, a worker who has no need to be ashamed, rightly handling the word of truth.
Parent Resources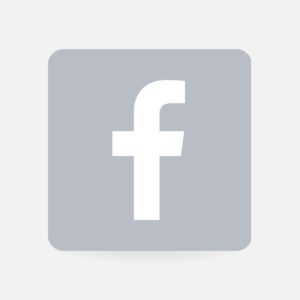 Join our Bethany Parents Facebook Group to connect with parents and stay informed on cancellations or changes.
Access our Theme Night Calendar to help your child prepare for our weekly themes. (Sparks and T&T clubbers only)
Read our Parent Handbook to learn how AWANA at Bethany Bible Church works and who to contact if you have questions.
Ready to Enroll?
Preregister your kids today so we can prepare for their arrival.